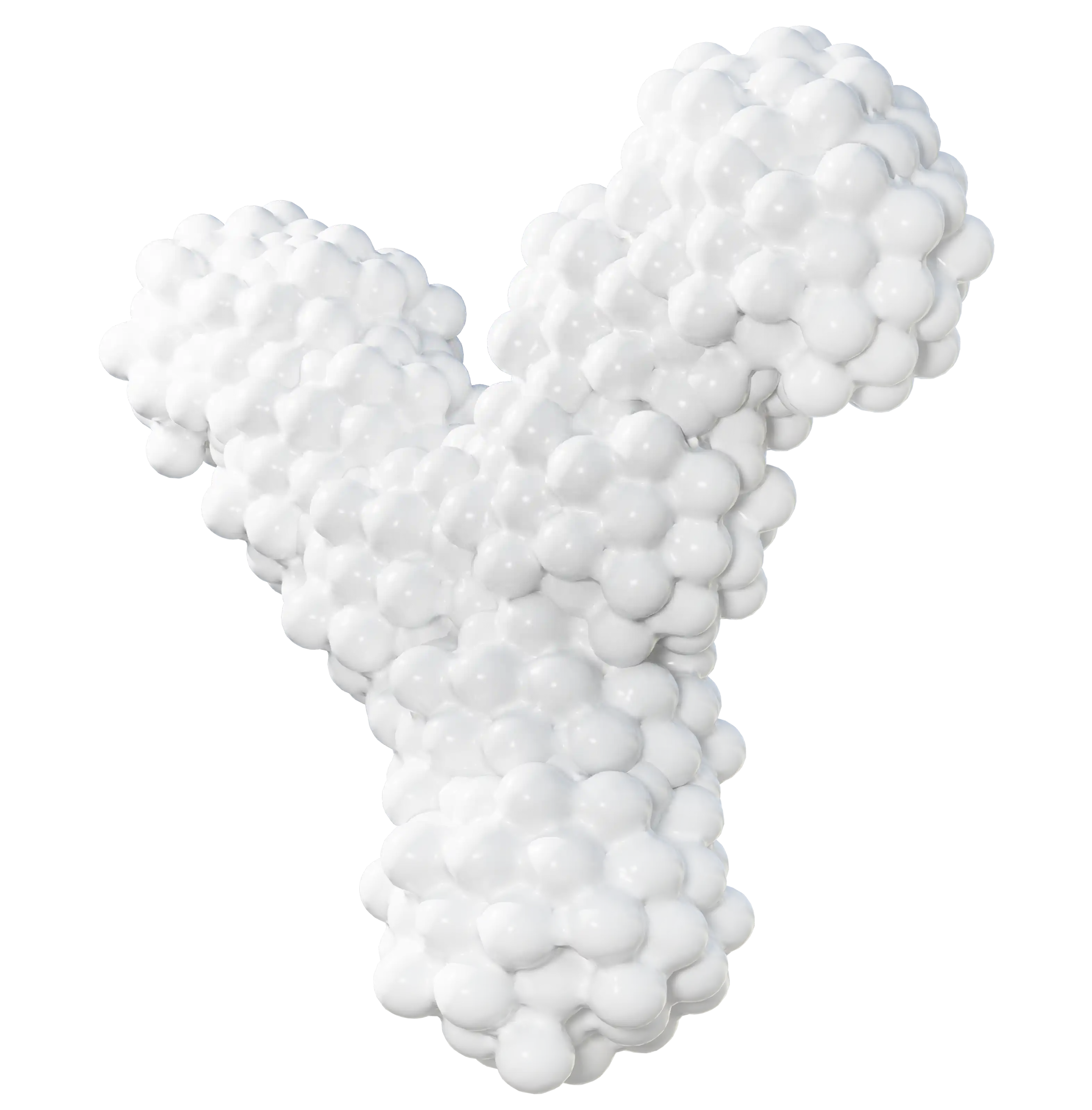 Empower Antibody Discovery by Innovating New
Mice
Rabbits
Alpacas
Animals
.
Harness natural immune power
Challenge the "undruggable" epitopes
Explore new modality possibilities
ImmuMab® Mouse
A new fully human antibody discovery platform aiming to increase your probability of success at starting line of discovery journey.
Contact Us
Maximized Human Antibody Repertoire Diversity by highest number of human IgV gene included;
Consistent wild-type immune response for antigens of highly homologous targets;
Fully reserved in vivo optimizing capability from natural antibody maturation process;
Coming New Animals to Empower Your Therapeutic with More Modality Choice
The same heavy chain germline configuration as ImmuMab® Mouse to ensure highly diversified fully human antibody repertoire with selected Kappa light chain.
Easy assembly of two CLC antibody into one bispecific fully human antibody
Common Light Chain design allows NGS-AI empowered analysis to facilitate end-to-end discovery and development process.
Nature occurring IgG structure bringing low risk and challenge for manufacture and long half-life.
The same heavy chain germline configuration as ImmuMab® Mouse to ensure high diversity repertoire, but without light chain;
Source of nano-antibodies without humanization requirement for therapeutic development.
Versatile module for multi-specific antibody or ADC product.
Generating Alpaca Heavy-Chain-Only antibody from mouse.
Mouse bred and immunized , Alpaca HCO antibody generated.
Alpaca HCO antibody repertoire with diversity of mouse B cell development.
Nano-antibody made by nature, less engineering burden and challenge for manufacturability.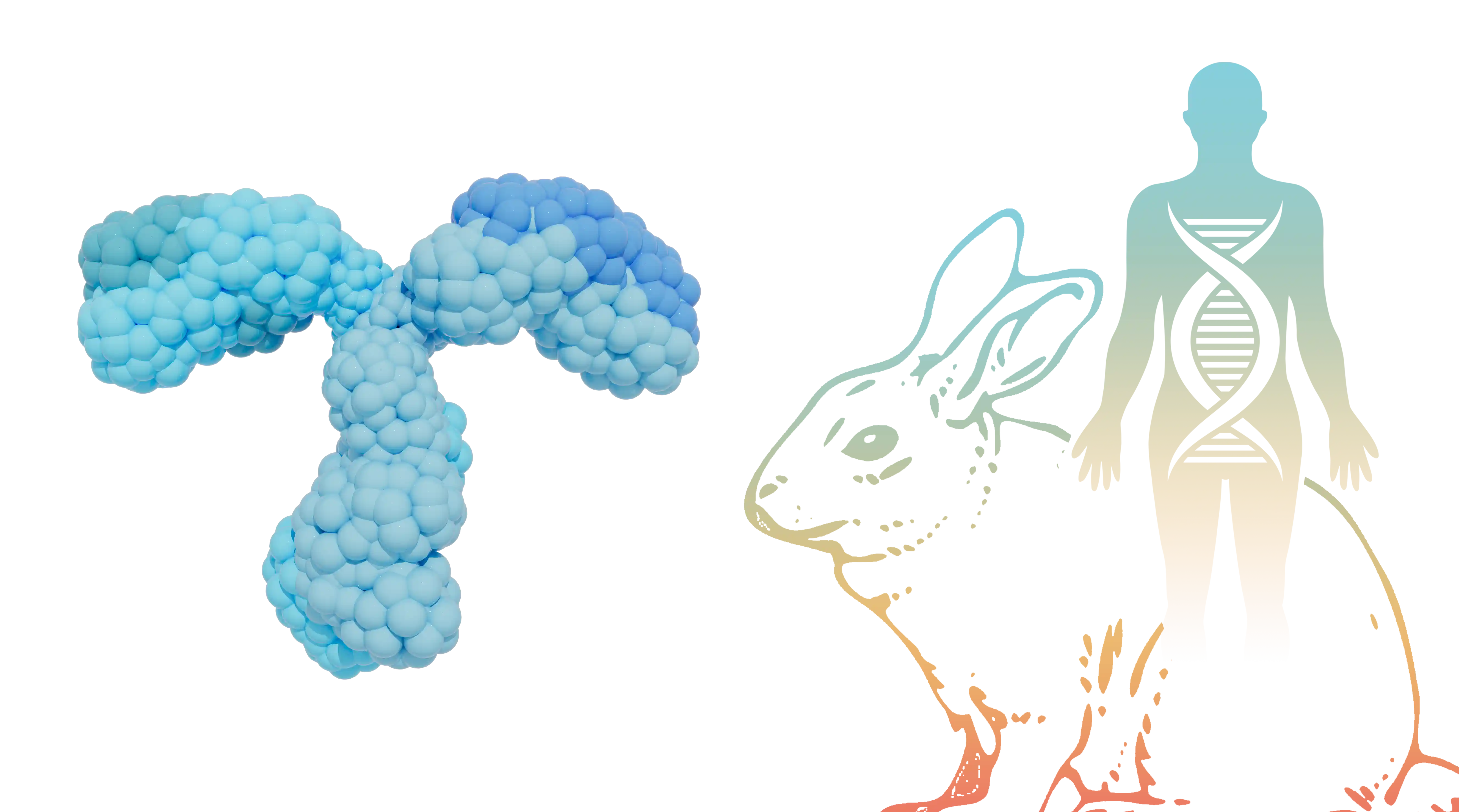 Generating fully human antibody with rabbit immune advantage.
High Diversity and Specificity antibodies from Rabbit's unique B-cell ontogeny.
Drug the undruggable epitopes by human and mouse.
Generation of antibodies that cross-react with mouse orthologs of human antigens.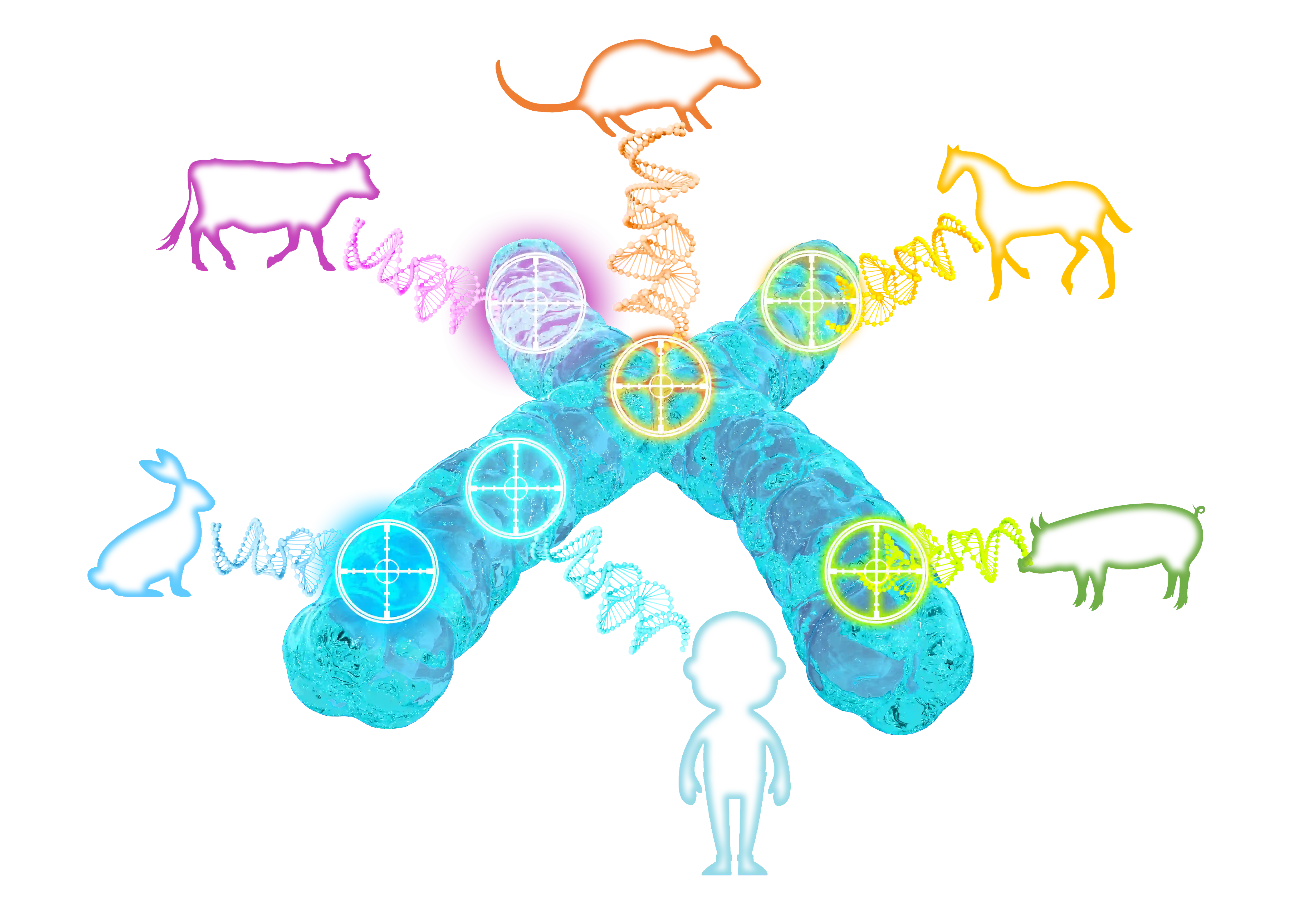 Massive-fragment Across Species In situ Replacement Technology(MASIRT®)
Magic of Immunocan to constantly create new in vivo antibody generating animals

In situ replacement of Mb-scale gene fragment in one operation;
Moving gene of interest between any two species, no need for embryo stem cell;
Three months only to replace Mb-scale gene fragment